I don't know what your Christmas looks like, but mine looks like twigs and leaves. Coincidentally that's how my 'the rest of the year' also looks. I decided against a tree and so my Christmas decor looks as bare as nature does outside the windows, but I kind of like the simplicity.
If you tilt your head to the side this photo looks completely straight.
Above my "fireplace" I used a thrifted metal tray, a couple of large tea strainers with battery operated tea lights inside, a chunk of bark I salvaged from a tree that had to be removed and a sprig of faux greenery we were going to throw away from the decorations box at work.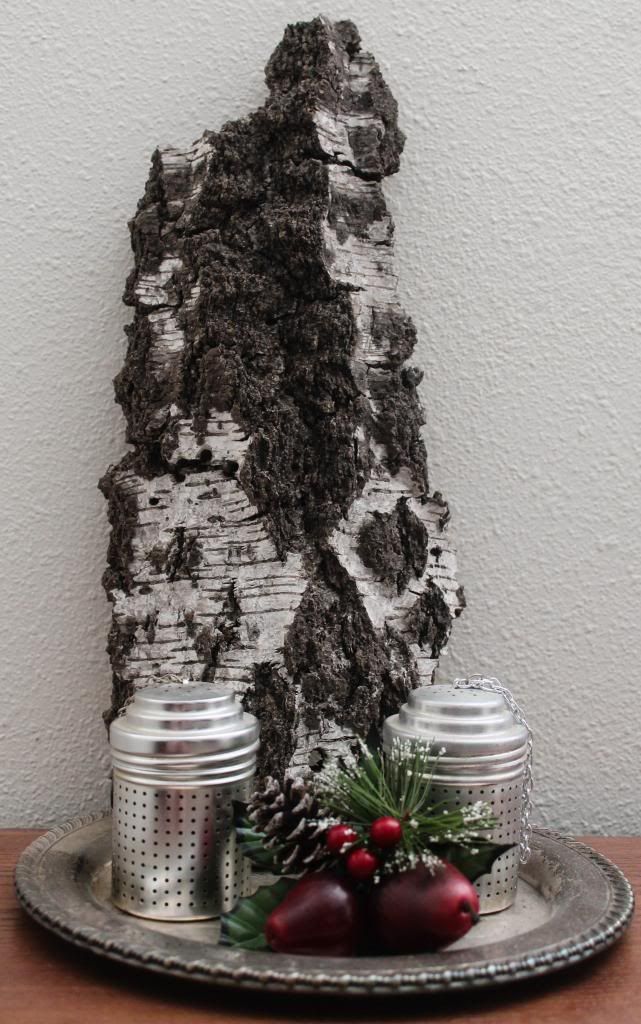 And lit up...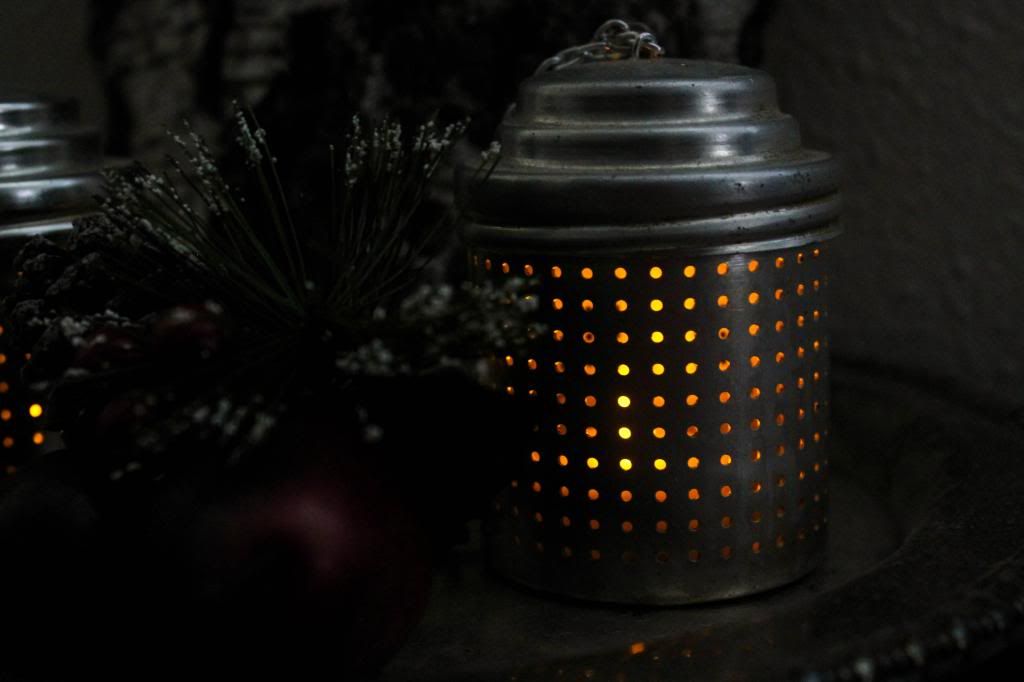 I amuse myself by continuing to refer to these as "tea lights" since they are lights...and a tea strainer...and have tea lights inside. Ha. ha. Knee slapper?
The artwork was painted by a mom's friend who has since passed away. She always sent cards with images of something she had painted in the year. Most of her work was copies of other work but I don't know about this one. Anyone know?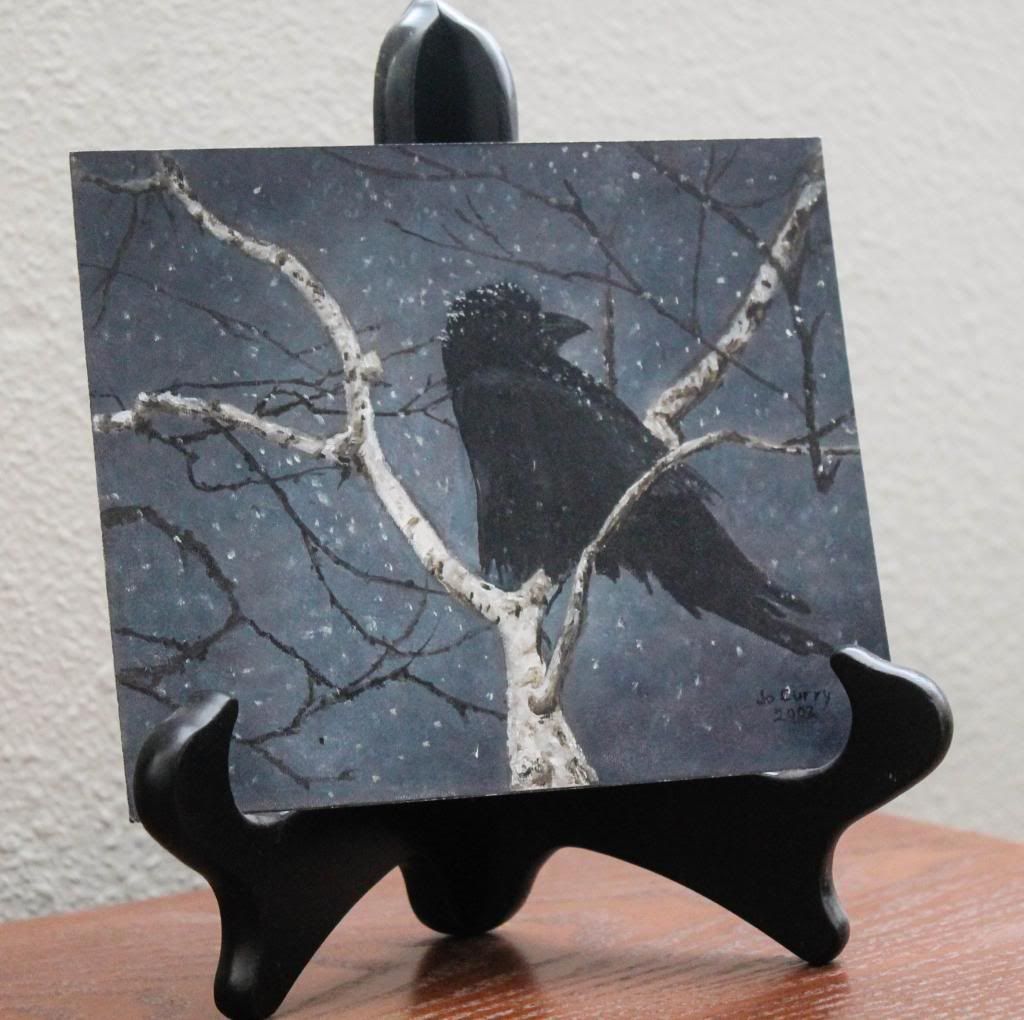 Above all this I hung a banner I made a few years back and forgot about. You wouldn't believe how many things I've found in old boxes (and how many things I can't find in new boxes). I hung it here using tiny, clear
Command Strip hooks
. They are my new favorite discovery, for sure. I linked it there if you want to check them out, I found mine at Rite Aid I think.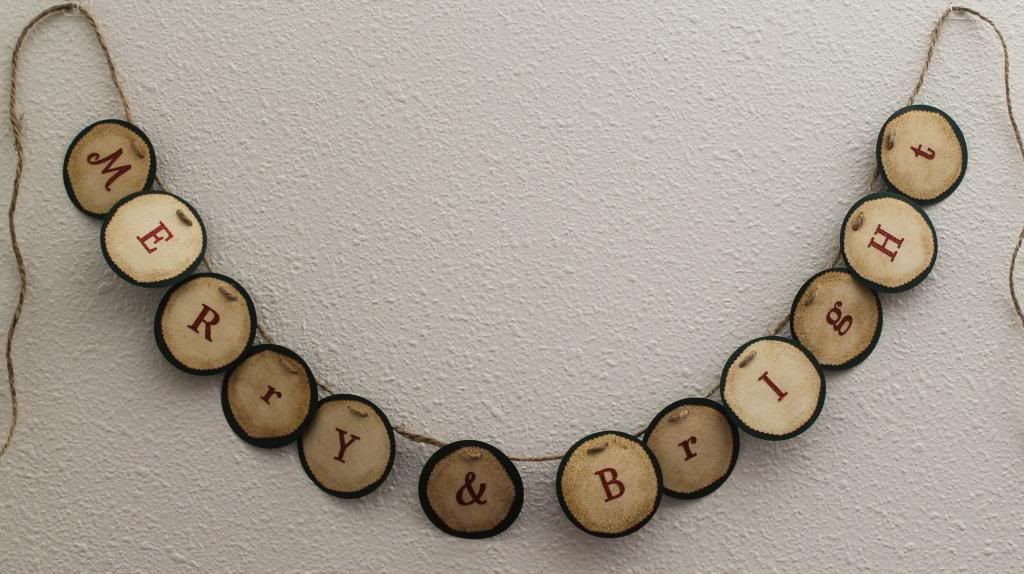 I made this using a pair of circle punches of two sizes and then using those weird edged scissors to give the inner one some interest. I aged the paper with ink and placed a glittery sticker in the middle, hanging it on some jute by punching two small holes in the top. I'm not usually a paper craft person but this turned out pretty well.
Along the top of my giant bookshelf it took me forever to assemble I've finally hung a few things on the wall.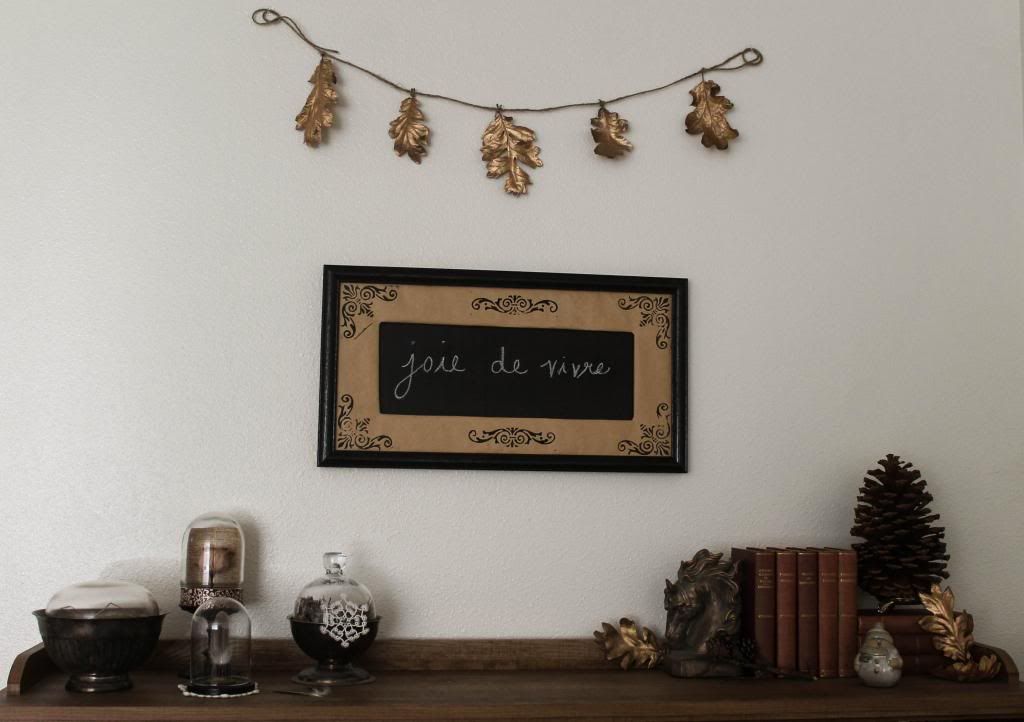 My chalkboard art can be seen originally
here
and my leaf garland can be seen
here
.
To the left is my collection of thrifted bowls and cande holders topped by thrifted glass domes. They are holding an assortment of nature items and keeping them dust free for me.
On this one I've hung a tatted snowflake I bought from an older woman at a craft bazaar several years back.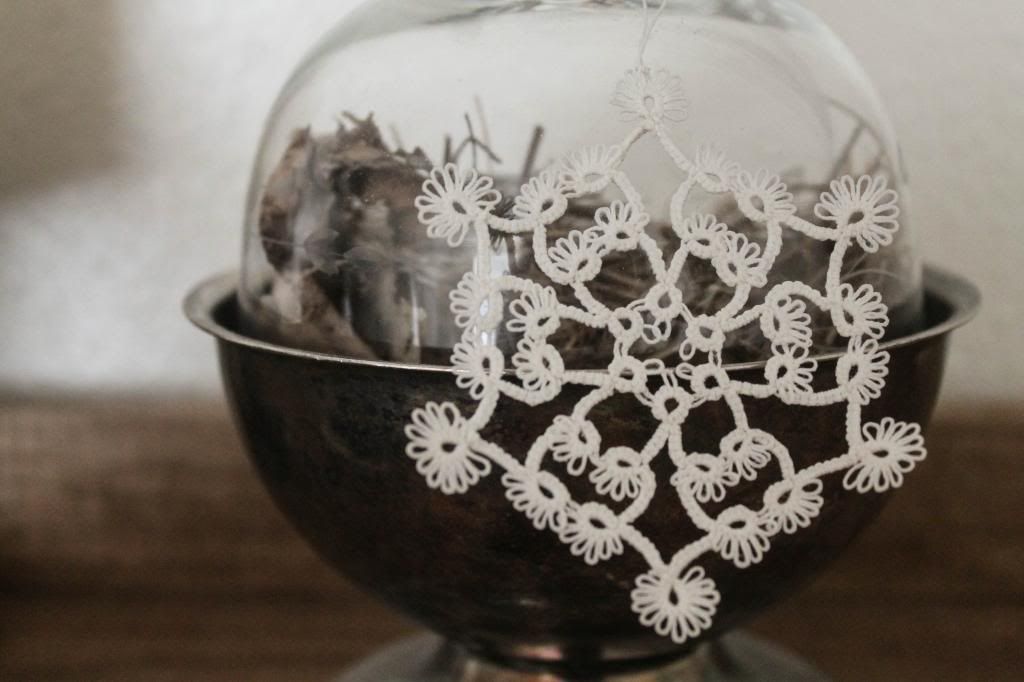 The work is so beautiful!
This giant cone I also bought at a craft bazaar. The woman said it came from a tree in her yard. Can you imagine having a yard full of these giant cones? What if one hit you? Yikes!
It is sitting pretty on a little gold candle holder. The cute chubby snowman came from JoAnn stores several years ago. The leaves I took from my neighbor's yard one year and spray painted - they've stayed perfectly preserved for over a year.
More gold leaves and some twigs with mini cones.
Thanks for taking the tour with me!