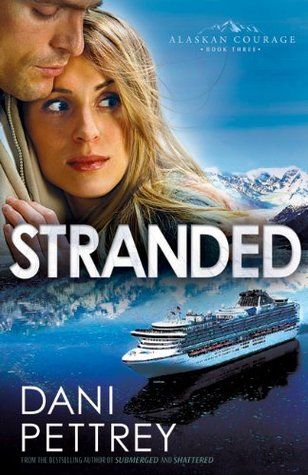 Another belated review. This time because I was in the middle of packing, trying to find somewhere to live and then moving. Blech. But in contrast to my previous book review, I quite enjoyed this one!
This third in the series follows a few of the McKennas - a ridiculously talented and wonderful family from Alaska that I would dearly love to hang out with. The people are flawed but loving and I feel the realism in that at the same time it helps me see the flaws in some of my own behaviors towards people. Helpful.
I actually read the first in the series and
reviewed it
some time ago and when I saw this was available for review, I bought the second book so I wouldn't miss out and then read this one in proper order. There is character set up for the next pair (as in 'oh yeah they are so getting together') in each previous book so I suggest to start at the beginning and work your way through.
In this story we follow Darcy St. James (a side character from previous stories) investigating the mysterious disappearance of a friend who had taken a job on a cruise line. Darcy then uses her skills from her old position of undercover investigative journalism to get a job on the cruise line and see what happened as not only does no one seem to care, but they seem to be covering up the disappearance.
She runs into Gage McKenna at some point and there's a series of mistrust, semi-trust, life-saving, man anger, etc. I did not enjoy his constant well you're "undercover" so no matter your reasons for doing so you're just a lying liar pants from Liarstown. But they work out their issues in a realistic way, as opposed to I-hate-you-for-most-of-the-book-just-kidding-I-love-you-the-end. Which I have complained about MANY times regarding Christian fic.
There is a lot of outdoorsy adventure and suspense (near-death kayaking! corpse discoveries! Sketchy "romantic" walks with possible murderers!) as in the previous two which I love and seriously I just love all these people can we be friends already?
There's a 4th book on the way. I am going to be all over that.
I received a copy of this book from Bethany House for the purposes of review.
Sidenote: I got my review copy as an ebook and I can't remember which specific thing it was, double f's maybe? Some letter combination was left out of the entire story. Is that a normal thing so you don't feel all fancy that you got a free book? I found it super distracting and am impressed I was able to read the story without it. Anyone else experienced anything like that?